In the early days of Trouser Press, when the magazine was still called the Trans-Oceanic Trouser Press, a sizable element of our small readership was record collectors (and dealers). When Alan Betrock — a major figure in that world (and several others) — decided to fold The Rock Marketplace (in preparation, it turned out, for starting up the New York Rocker), we made a deal with him and started running the tiny type auction ads he'd built up in his magazine in ours. It was hard work, typing line after line of detailed listings, full of abbreviations and exaggeration, but it paid the bills and gave our issues some needed bulk.
But as our circulation (and printing costs, etc.) increased, the economic logic of taking ads for 50¢ an item vanished, and we determined we could not keep running them in Trouser Press. And, truth be told, the magazine was evolving editorially, and pages and pages of this no longer felt in synch with the rest of what we were doing.
Fortunately, we came up with a workable solution: a spin-off publication, produced inexpensively on newsprint and circulated only among the readers and advertisers who were really tuned in to collecting. In order to satisfy postage regulations for mailing a periodical at reduced rates, there had to be a specific percentage of editorial content in each issue. So we put Jim Green in charge as editor with the charge of corralling articles of interest to collectors and specialists. We picked up the subscriber list of a friend's magazine, Sounds Fine, and, in the fall of 1978, sent the first issue of Trouser Press Collectors' Magazine to press.
The first issue's feature article was an interview with the colorful and quotable Andrew Loog Oldham, onetime manager and producer of the Rolling Stones and co-founder of Immediate Records.
Andrew Loog Oldham: The Immediate Story
Interview by Dave Schulps
Was Immediate the first independent record label in Britain?
ALO: No, although at times I've conveniently chosen to forget that there were others.
Wasn't Island around when you started?
ALO: Yeah, but their "commercial" stuff — Millie Small and Spencer Davis — was licensed through Philips; the bulk of what you think of as Island was still going out from wheelbarrows. Probably Transatlantic was around in one form or another, and Mike Vernon (Blue Horizon) was coming over a hill from some direction. For the most part, though, it was really the four major labels — Decca, EMI, Pye and Philips — and I was just getting a little frustrated dealing with them.
Most of the stuff I managed went through Decca, with the exception of things like John Paul Jones on Pye. The Stones and I were on our way to film a segment of Ready Steady Go!, which was being done at Wembley with this guy Tony Calder. I think at that time I was also managing Marianne Faithfull. Calder and I were both frustrated over things which we could or could not do with our acts. It was a totally different ballgame from the Stones happening, so Calder and I pooled our public relations companies mainly to hype ourselves up that we had an empire already.
Where did you first meet Tony Calder?
ALO: In the street with Steve Marriott outside the Great Marlborough Street Court , which was very appropriate for all of us. Calder was probably getting 25 quid a month for handling Kennedy Street Enterprises, which was managing Herman's Hermits, Wayne Fontana and the Mindbenders, etc. It looked good to put our two companies together.
So we were in the car going to Wembley and it really went as simply as: "Why can't we?" "We can." We stopped off to make one phone call to Leslie Gould, who ran Philips and then we straightaway had a distribution deal for a record company. That was just for England. EMI had it for Europe. Nothing was done about America at first 'cause we really had nothing to sell; it had gotten to that stage without having a piece of plastic. The first record was "Hang on Sloopy," which we got through Seymour Stein and Richie Gottehrer, who wrote the song.
Why did you pick that record?
ALO: Bert Berns had a lot to do with it.
Was it a hit already in America?
ALO: No, it was just about to come out. The gamble was roughly $2,000, so we just took it. Lo and behold, it was a number-one. I think the other two that came out along with "Hang on Sloopy" were Nico ["I'm Not Sayin'"] – I produced one side of it and Glyn Johns did the other — and the Jimmy Page-produced thing, "Bells of Rhymney," which was released under the name Fifth Avenue.
How did Page come into the works?
ALO: Through the sessions that he was doing. He had been on all the Marianne Faithfull things. He went on the road with Marianne Faithfull. And he was on a lot of the Stones' Mirage Music demos that came out on Metamorphosis, he and [John] McLaughlin. That's how he filtered into it.
We didn't want to have the plastic at arm's length any more. There would be less people to blame and you would get things done much quicker.
Were all the early singles either produced by you or Jimmy Page?
ALO: Well, that was a stage before we had time to go out and look and bring other people in. Later there was a lot of stuff with Chris Farlowe that Mick and Keith and I produced. But that was after "Hang on Sloopy" and then another one that didn't do it, so we really had to sit down and get serious about what artists we were going to get for England.
When you started the label did you have any groups in mind for the roster?
ALO: No. It was really a question of wanting to have more control — more money and more control. Not to have to have to fight over simple things like promotion and advertising. Also, having been in America and having seen operations like Atlantic as it was then, Bell as it was then, and all the independent labels that were going on over there, and having a taste of how exciting it was, we didn't want to have the plastic at arm's length any more. There would be less people to blame and you would get things done much quicker. So the conversation with Calder — the beginning of it was, "It should be possible in England for operations like that."
So how did you find your artists?
ALO: There were people out looking for groups but I don't think we ever found anything that way. It was always an incestual route. For example, P.P. Arnold staying behind in England, her going and getting a band, us having no idea of who the band were until Keith Emerson cornered one of us and spit out his aspirations. It would go like that.
What about the lesser known artists on Immediate, like Billy Nicholls or the Poets?
ALO: Billy Nicholls came in either through one of the Small Faces or was a friend of one of our promotion guys. The Poets I had on Decca before we signed them to Immediate. They were found when I eloped to Scotland for my first marriage. In fact, two of the witnesses at the wedding were their original manager and accountant. (A week later they weren't.) The first single we did with Decca went to number-18, but that was about the time I began leaving England regularly and didn't really have the time to devote to following it up. The next record went to 48 and after that, nothing.
So after you had the hit with "Sloopy," was that the go-ahead for the label?
ALO: No, I think the go-ahead was actually seeing the label there, even before the thing was a hit. That was an injection of a lot of ego and energy.
Did it change your relationship with the Stones?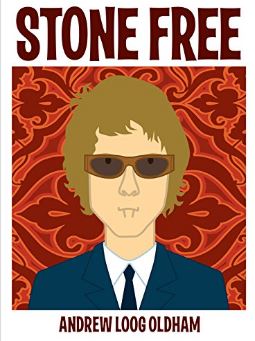 ALO: It didn't really, because there were certain aspects of it that they were quite happy to play a part in. With Farlowe and some other things, we were sort of running our own version of a mini-Stax. I would say to them: "The more names you've got on the label as producers the better to start with," and enough of those things would work out that doing it that way was justified. It really was like kindergarten.
Was it another outlet for them? Was this going to be a repository for extra material for them?
ALO: Oh, sure. Then, later on, that same thing started happening with Steve Marriott and Ronnie Lane, when they started writing for Chris Farlowe and P.P. Arnold. Mick came in and did an incredible job producing the Farlowe album. The only thing lacking in that instance was that Immediate really was not geared to selling albums. The only album that really sold was Ogden's [Nut Gone Flake] by the Small Faces. By that time we had gotten our shit together on some of the things that came out following the McCoys and following Chris Farlowe's "Out of Time," which was number-one, too. We just didn't have our shit together on albums then, it was more important at that point to peddle the singles.
How did you come to get the Small Faces and the Nice?
ALO: Well, the Nice were backing P.P. Arnold. P.P. Arnold had arrived in England as an Ikette and stayed behind after Ike and Tina Turner had finished their tour with the Stones. I've got a great track of her duetting with Rod Stewart that's never been released. That's when Steve Marriott and Ronnie Lane started working with P.P. Arnold.
The Small Faces were for sale. They already had hits on Decca. It was the same situation with Amen Corner.
But you were never really able to break the label in America. Was it distribution problems, or just not being close enough?
ALO: Well, we got off to a good start with "Itchycoo Park," but we had a situation then where the Small Faces wouldn't work in America. So the follow-up, "Tin Soldier," went to number-60 and then just stopped because the record company went off it. The policy of CBS then, in terms of their custom labels, was really to recoup their investment, then bury the record. Anything that got on the chart in England they'd buy. There were a lot of people walking around getting label deals at that time because the investment was nothing compared to what it is now. Then there was the thing about whether we could be here enough. I mean, touring with a group is vastly different than trying to work a record. You would have a good seven or eight months to completely discover how many lies you were being told.
The bands you had all eventually became touring bands over here.
ALO: Towards the end of Immediate we went through one tour with Humble Pie and one with the Nice, but by then it was already starting to cave in. If we'd had the capital, or if we had sold out to a major label, it could have gone on, but it didn't go on.
Basically, you can get away with pouring money out the window for just so long.
How did it actually cave in?
ALO: We hadn't actually lost all that much money. The only thing that upset me that year was that [American independent label] Tetragrammaton had gone under. Also, I had started to separate from Tony Calder. Basically, just a lack of communication, trying to do too much. To come to America and try to work a tour when you're in the middle of a lawsuit with CBS — they're putting out one thing and you're putting out another — is a little masochistic. There were problems with the Nice; the Amen Corner had packed up. Suddenly, everybody was costing too much to support in line with the amount of product coming out.
Basically, you can get away with pouring money out the window for just so long. There were a lot of people who wanted it to close. Because, say, in the case of the Nice, that was the only way they could get off the label.
They wanted out?
ALO: Oh yeah, sure, 'cause Tony Stratton-Smith, who was managing them, wanted his own record company [he formed Charisma Records.]
So what you just closed up shop?
ALO: It was a glorious finish. I remember sitting with a doctor about nine o'clock in the morning getting me ready for it. It was just like another opening. I was sitting there saying, "Shall I wear a suit? No, I'd better wear a jacket and trousers, 'cause these schmucks will think it cost less."
By that time, Tony Calder had already flown the coop. Just prior to going under we had divvied it up. The only thing I wanted to keep out of the whole thing was Humble Pie; he could have the rest. The contract Humble Pie eventually walked into with A&M was something I'd already started to set up, because I knew I was going to have to forget the idea of having a record company here and just put them on another label.
It was a great show, the closing, but the only thing that actually went under was Immediate England. The rest was licensed to EMI for everywhere outside England and for three years after Immediate went under in England, whatever that catalogue was selling was paying back EMI what we had borrowed out of Europe to finance American tours.
Did you sell your rights to the catalogue?
ALO: No. It was good that it closed quickly and relatively painlessly. The only people who gave me any problems were the ones who had given me problems before, anyway. Certain people like Jimmy Page were complete gentlemen about the whole thing. They just looked at what they had put in as opposed to coming in for the kill financially. Charisma Records' first three albums were Immediate albums. Stratton-Smith just went around to one source of liquidation and paid about 700 pounds for the tapes. The first Fleetwood Mac album on Warner Bros. was paid for by Immediate.
All the big companies wanted to get at your acts?
ALO: Yeah. Fleetwood Mac's lawyer also represented Warner Bros.
So you sort of gave all these bands their start, as far as getting them set up in America?
ALO: Oh, sure.
Who is making money off the Immediate catalogue now? And for years past?
ALO: Well, for a lot of the past years, I was. Then there came a time when a guy named Patrick Meehan, who used to manage Black Sabbath and has a thing in England called Nems Enterprises, got together with Tony Calder, who had been hibernating in Antigua and finally decided it was safe to come out of the woodwork. They went and bought Immediate Records in liquidation in England, which caused a situation where it would only be a matter of time before there would be trouble. Where Jimmy Page or someone else's attitude would be to go along with me keeping it, I knew if these guys were going to get into it, certain people were going to get a little heavy legally. Eventually, there were a lot of lawsuits flying all over. It was just ridiculous, so I sold it to Nems.
Check back soon for another article from the TPCM archive.